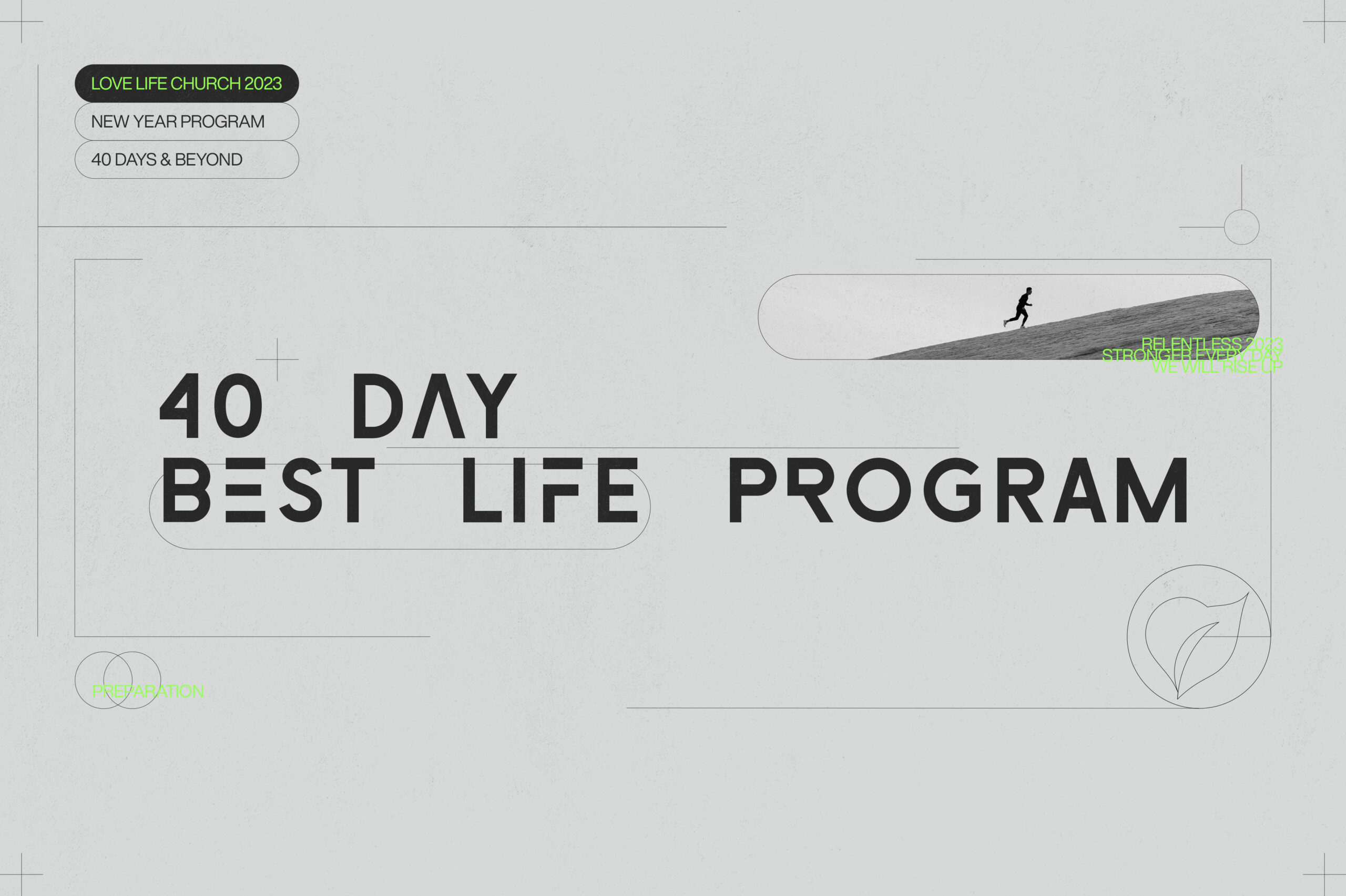 Level Up your life with the 40 Day Best Life Program:
20 MINUTE DEVOTIONAL (PRAYER AND MEDITATION IN THE WORD)
20 MINUTE EXERCISE (PHYSICAL ACTIVITY)
AVOIDING SUGARS AND PROCESSED FOODS
In the beginning of a New Year there are plenty of 21, 30, and 40 day challenges out there. Many times these challenges don't bring us to the level of change that we are expecting because our focus is outward, rather than inward.
At Love Life we're ready for a true change with lasting results; that is why we are starting the 40 Day Best Life Program in January. As you can see, I did not use the word "challenge" but program. The definition of challenge is a call to take part in a contest or competition. The 40 Day Best Life Program is not a competition or a contest. It is a life changing program that is all about you. The definition of the word "program" is a set of related measures or activities with a particular long-term aim.
This is exactly what we are doing! We are looking to make changes for the long term. We are wanting to have our best life now and forever. The 40 Day Best Life Program will get us to a place of not just focusing on the outward, but on the inward as well. People fail at a high percentage rate when they just focus on weight loss or any other outward desire for change. Why is that? It's because we must work from the inside out. All the areas in our lives that need change exist because we are not healthy, both emotionally or spiritually! When we repair these two areas in our lives, we will then have success in the outward.
In this 40 Day Best Life Program we are going to focus on our spirit, soul and body, and from there we will not stop, but continue on by living our best lives now and forever!
Every morning, I will be streaming live from YouTube to share a special message for the day; make sure to subscribe to the Love Life Church YouTube page and turn notifications ON to be ready for whenever we go live. To view the current collection of videos click this link right HERE.

Happy New Year!
Pastor Dan